Milling Vise Vice Swivel Base & Angle Tilting 2 way-Jaw 3 75mm-Ship From USA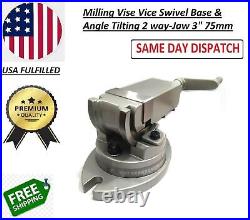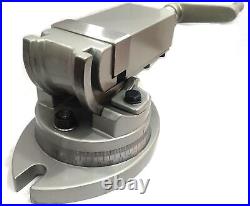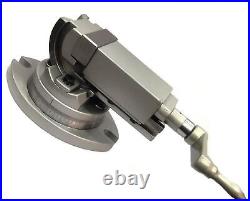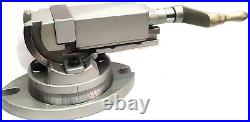 Best Quality Product & Extremely High Precision 3 (75 Mm) Jaw Width-2 Way Milling Vice. Swivel Base Is Graduated 360 Degrees, In 1 Degree Increment, So That Vice Can Be Set At Any Working Angle In Y Axis. Jaw Width : 75 Mm Max. Jaw Opening: 78 Mm Jaw Depth : 35 Mm & Center Height In Vertical Position Is 165 Mm. Center Height In Vertical Position Is 165 Mm Base Dimensions Are 195 X 138 Mm Mounting Slots PCD Is 175 Mm Slot Width Is 12.5.
Do It Yourself (DIY Tools). HSS Cutting & Finishing Tools. It is important to note that after the pandemic, although the logistic services have been improved a lot.
However, they are still to reach their original positions. We expect our customers to understand and support us in such issues which are unforeseen and not in our control. However, we take complete onus and responsibility of supplying you a completely brand new product without any manufacturing or transit damage. Though we packed our goods with utmost care and strong packaging material, since our products are heavy in weight, there could be transit damage in a few cases. However it has been seen that such issues are not always a problem and our customers could still use them. In majority of the cases, we have experienced that we manage to resolve the issue amicably without any trouble. So a discussion is the best way of a desired resolution. Listing and template services provided by inkFrog.