90º Tilting Angle Vise Precision Milling Vise Swivel Base 2 Way Clamp Vise 5'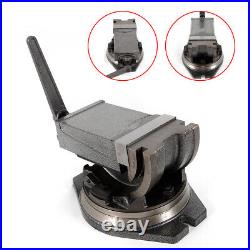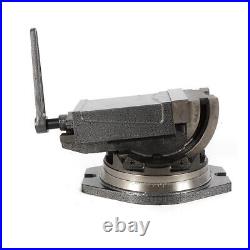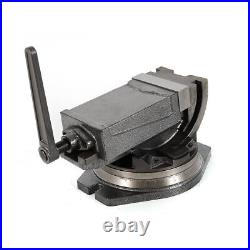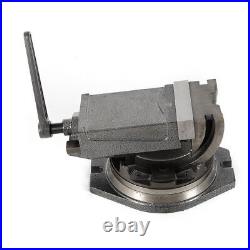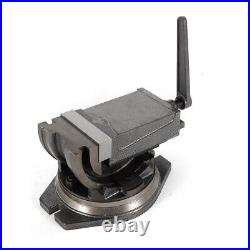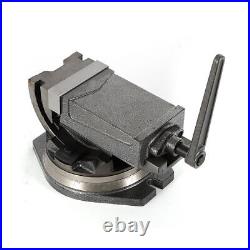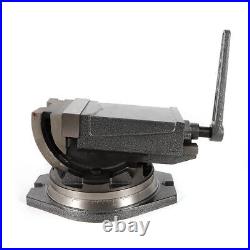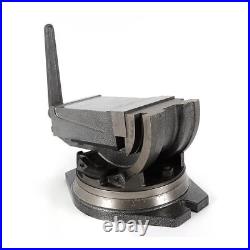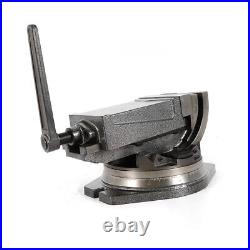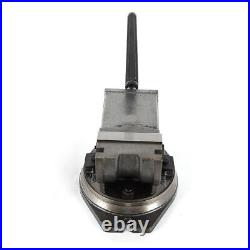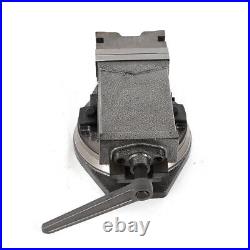 Description This 2 way clamp vise is an essential tool for fitters. Our clamping vise has powerful clamping force and can fix workpieces very securely. This ensures the stationarity and stability of workpieces so they won't move even slightly as much force has been applied by the fitter.
1 X 5 Inch Swivel Base & Angle Tilting 2 Way Clamp Vise 1 X Accessory Set Weights & Dimensions Gross Weight: 55 lb (25 kg) Package Dimensions (L x W x H): 16.5" x 9.8" x 7.5 (42 x 25 x 19 cm) Specifications Jaw Width: 5 inch (125 mm) Jaw Opening: 3.74 inch (95 mm) Clamp Vise Height: 6.5 inch (165 mm) Jaw Height: 1.8 inch (46 mm) Base Swivel: 360º Tilting Angle: 90º Clamping Force: 24 KN max Jaw Hardness: 48 HRC.