5-Inch Heavy-Duty Cast Iron Multi-Purpose Bench Vise with 360-Degree Swivel Base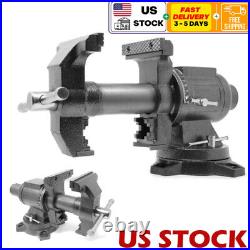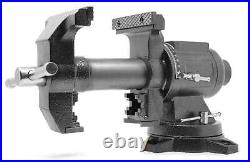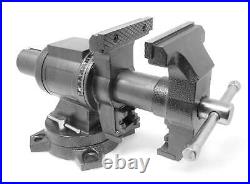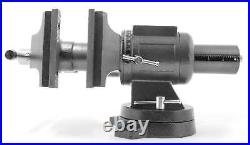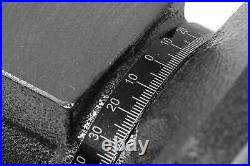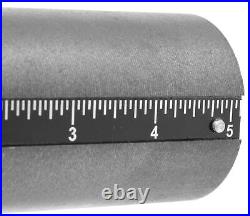 Remember when your bench had a vise on it. Keep your workpieces secure with the WEN 5-Inch Multi-Purpose Vise. Our crosscut non-slip 5-inch jaws open up to a spacious 5 inches with a 2.75-inch throat depth, keeping your workpieces perfectly still for sawing, drilling, polishing, grinding, or whatever else you need to get done.
Onboard anvil provides metalworkers an aid for forging tools. And because it's a WEN product, a stocked inventory of replacement parts, and a friendly customer help line, all to make sure you remember WEN. The swivelling base pivots a full 360 degrees to meet the needs of any project, with three 12 mm mounting holes to attach to the table of your choice. Made from heavy duty powder-coated cast iron, the WEN Bench Vise grips tightly onto your workpieces, providing over 5500 pounds of clamping force. Features an anvil with milled face for maximum accuracy.